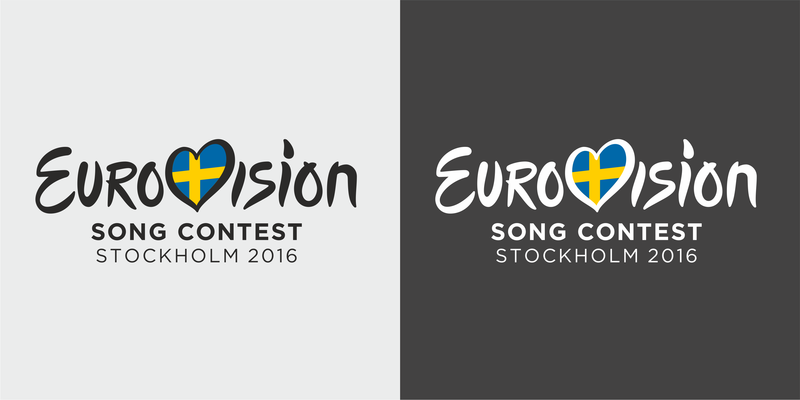 THEME EUROVISION 2016 SUEDE / SWEDEN :
COME TOGETHER

LUMIERES SUR DAMI IM
LIGHTS ON DAMI IM
Probablement la gagnante de l'Eurovison 2016
Probably the winner of the Eurovision Song Contest 2016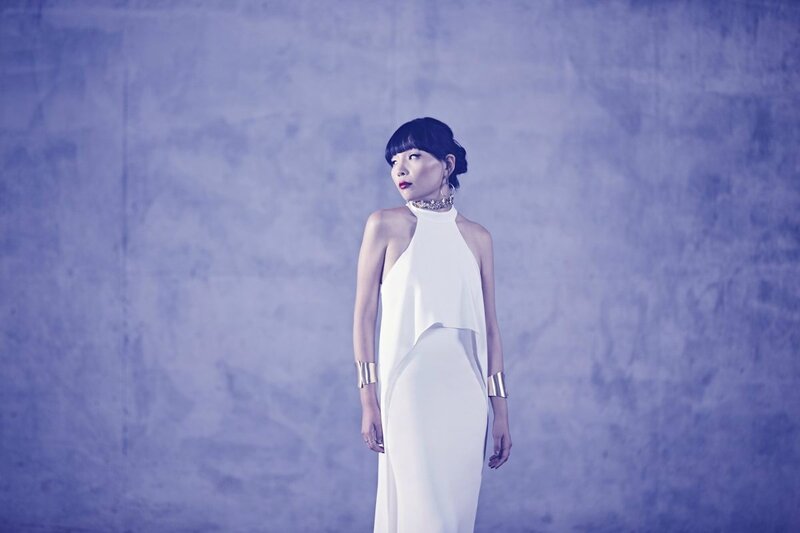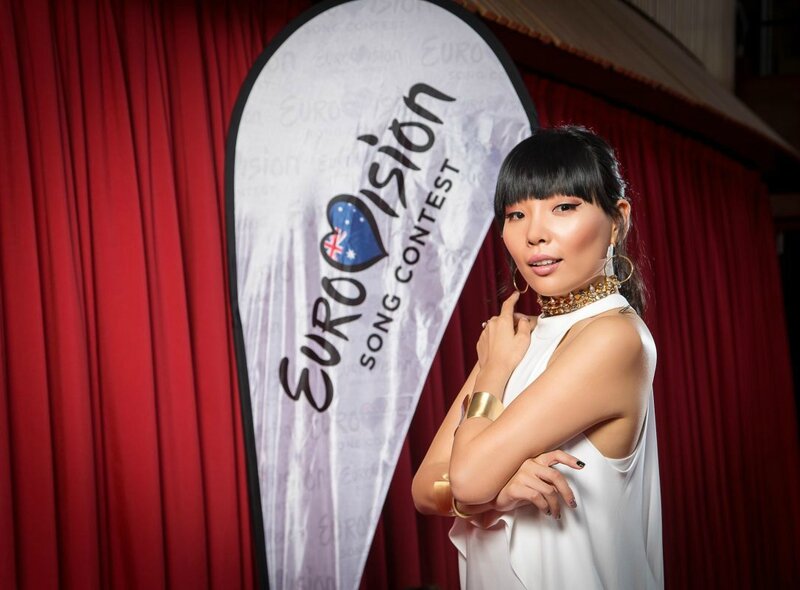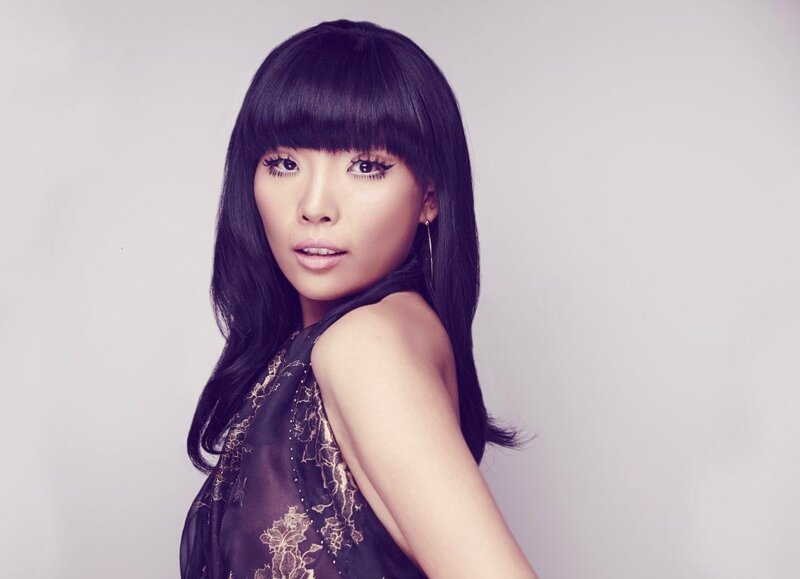 Dami Im - Sound Of Silence (Australia) 2016 Eurovision Song Contest
Dami Im (Australia) explains 'Sound Of Silence'
QUI EST DAMI IM ? / WHO IS DAMI IM ? BIOGRAPHIE - BIOGRAPHY:
Dami Im est une auteur-compositeur-interprète coréo-australienne née en Corée du Sud le 17 Octobre 1988 vivant désormais à Daisy Hill, dans le Queensland (Australie) avec son mari, Noah.

Elle est connue du grand public grâce à sa victoire dans la saison 5 de X Factor en Australie en 2013 après avoir sorti un 1er album participatif intitulé "Dream" en 2010 dans sa Corée natale afin de lever des fonds pour l'Eglise.

De sa notoriété, Dami Im signe chez Sony Music Australia, 2 albums : "Dami Im" en 2013 et "Heart Beats" en 2014. En 2016 sort son 4ème album studio « Classic Carpenters » et en parallèle, Dami représentera l'Australie à l'Eurovision 2016 avec une balade électro-pop « Sound of silence » produit par DNA. Les bookmakers ici la positionne en 2E place.

Elle cite comme influences musicales : Beyoncé, Mariah Carey, Norah Jones, Corinne Bailey Rae, Chris Tomlin et des interprètes de K-pop comme G.NA ou BoA ici. Elle fait la 1ère partie de la tournée australienne du chanteur de RnB américain John Legend en 2014.
Une carrière internationale prometteuse pour Dami Im, je vous le dis.
L.A.D.

In English here
Promo Calling for Australia
Dami Im - Sound Of Silence - EPIC AD on TV - SBS #Eurovision #DamiArmy
---------------------------------------------------------------------------------------------------------------
SOUND OF SILENCE : LA VERSION DE L'EUROVISION
SOUND OF SILENCE : EUROVISION VERSION
J'ai remarqué que la Nouvelle Version de « Sound of silence » par Dami Im pour l'Eurovision, a été modifiée pour le concours, savez-vous pourquoi ? Dans la version initiale, originale, les backing vocales sont chantées par Dami elle-même et il y a des moments où les deux voix sont en simultané. Par conséquent, impossible de réaliser cette performance pour le concours qui n'utilise aucune bande orchestre audio et play-back.

Vous entenderez au milieu de la chanson dans la version de l'Eurovision où elle la chante en live, Dami exécute un solo malgré sa voix derrière, car il s'agit de sa bande son. L'Eurovision n'utilisant pas de bande orchestre - Play back, la musique est jouée en « live » avec des choristes. Le clip de l'Eurovision n'est pas la version du concours qu'elle chantera mais plutôt celle-ci et avec des choristes pour le concours :
Soyez attentif, Dami a mélangé les paroles au second couplet de la chanson.
Dami Im - Sound Of Silence - First Live Performance in Melbourne
I have noticed that the Version of "Sound of silence" by Dami Im for the Eurovision Song Contest, is another one, do you know why? In the initial, original version the backing vocals are sung by Dami herself and sometimes her two voices are playing simultaneously. Furthermore, it's impossible to carry this performance out for the competition.
Notice that in the middle of the song in the Eurovision version where she sings live, she carries out a solo with her own voice "backing". Eurovision is not using soundtrack, neither instrumental tape sound nor playback the music is just played "live" the chorus-singers will do the work. The video of the Eurovision song contest of "Sound of silence" is not the version she will be singing but rather the one above.
Noticed that ! Dami mixed the lyrics to the second verse of the song.
Enjoy !
L.A.D.
---------
Petite Polémique, controverse sur « Sound of silence » Dami Im
A propos d'une des paroles de la chanson : Trying to feel your love through face time.
Dami Im a failli ne pas faire partie du concours pour publicité clandestine sur Apple pour « FaceTime » décrété par le Comité international de l'Eurovision car le concours prohibe toutes sources promotionnelles politiques, marques, etc.
Son équipe d'auteurs : DNA et elle-même ont déclaré qu'il ne s'agissait en rien d'une pub pour le géant de la Pomme.
Voici ce que Dami répond à la télévison australienne : « De toute façon, je suis une utilisatrice de Samsung » par la vidéo ci-dessous.

Ce qui répond bien à ses origines :-)
Dami Im - FACE TIME - POLEMIQUE - CONTROVERSY

Small Polemic, controversy on "Sound of silence" Dami Im

In connection with one of the words of the song: Trying to feel your love through face time.

Dami Im failed nearly close not to be part of the Eurovision Competition for clandestine publicity on Apple regarding "FaceTime" reported by the International committee of Eurovision. Because the competition prohibits all political promotional sources, brands, etc.

Her team of authors: DNA and herself declared that it was nothing to do with it, no publicity on Apple.

Look above what Dami answers about it on Australian TV : "I'm a Samsung user"

After all, isn't she Korean ? :-)
--------------------------------------------------------
RENCONTRE AVEC LA PRESSE A STOCKHOLM EUROVISION, SUEDE ET 1ERE REPETITION
MEETING WITH THE EUROVISION PRESS SWEDEN / FIRST REHEARSAL
Australia press conference: Dami Im "Sound of Silence" Eurovision 2016 | wiwibloggs
Dami Im - Sound Of Silence (Australia) First Rehearsal
--------------
Dami Im - Australia @ Eurovision 2016 - Interview wiwibloggs
2E REPETITION / 2ND REHEARSAL DAMI IM SOUND OF SILENCE -
( 2 VERSIONS - 2 OTHERS RUN)
A VOIR - MUST LOOK !
ESCKAZ in Stockholm: Dami Im (Australia) - Sound of Silence 2nd Rehearsal
ESCKAZ in Stockholm: Dami Im (Australia) - Sound Of Silence (2nd rehearsal, other run)
2E / SECOND EDITTION Press Conference : BEST ANGLE
Dami Im (Australia) Press Conference
ESCKAZ in Stockholm: Dami Im (Australia) - Sound of Silence Live - Euroclub
ESCKAZ in Stockholm: Dami Im (Australia) - Sound Of Silence (the best one)
Dami Im - Sound Of Silence (Australia) Live at Semi-Final 2 - 2016 Eurovision Song Contest
Eurovision 2016 Results: Voting & Points
UKRAINE GAGNANTE - WINNER - JAMALA - 1944
Jamala is the winner of the 2016 Eurovision Song Contest
LIVE - Dami Im - Sound Of Silence (Australia) at the Grand Final
Exclusive: Australia's Dami Im speaks/Cries after Eurovision final / Ses émotions prennent le dessus
Australia - Dami Im - Postcard #Eurovision
REMIXES SOUND OF SILENCE DAMI IM :
Dami Im - Sound Of Silence (7th Heaven Club Mix)
Dami Im - Sound Of Silence (7th Heaven Radio Edit)
Dami Im - Sound Of Silence (Glammstar Club Mix)
Laurent Adicéam-Dixit