"SUPER HIT MOVIE IN CHINA" MOM
Released date 22nd MARCH 2019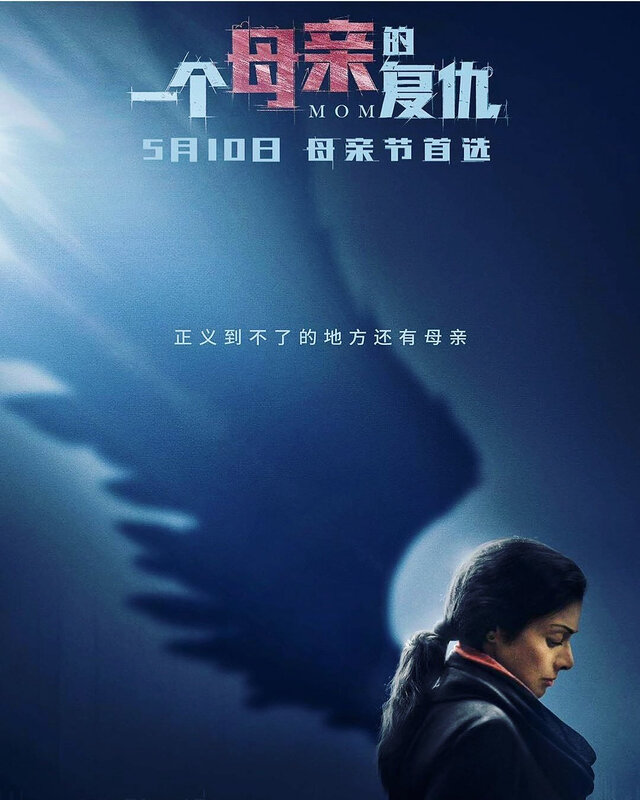 一个母亲的复仇 (Mom) Chinese Trailer
【母親的告白】(MOM)印度影后施麗黛瑋為女復仇7/20(五)為母則強
Nouveau Film pour Sridevi "Mom" 7 juillet 2017

CRITIQUE DU FILM MOM EN FRANCAIS :
A MUST SEE !!!
« Mom » d'après l'auteur et scénariste Girish Kohli, est un film hindi réalisé subtilement avec des éclairages nuancés dans les sombres par Ravi Udyawar, première réalisation cinématographique, mais pourquoi Mom (maman) ? Alors que le sujet principal est le viol, pire encore, un viol en réunion sur une adolescente de 18 ans prénommée Arya, exceptionnellement incarnée par l'actrice Pakistanaise, Sajal Ali, qui, en réalité a 23 ans. Son personnage, indubitablement, colle ses quatre violeurs sur le banc des accusés d'une justice,

malheureusement

, laxiste et partiale. Par conséquent, pour ce lourd et irréparable tribu causé à sa belle-fille, Arya, « Mom » - Devki, jouée excellemment par Sridevi (300 films à ce jour !), se fera justicière par amour pour elle qui pourtant l'exècre à son paroxysme. Une ordinaire professeure de biologie (Sridevi) va mettre en œuvre sa soif de justice sans l'intention de tuer ou presque ? Une prise de conscience de sa part qu'elle tente d'éveiller aux violeurs à l'égard de ce qu'est capable une mère quand on l'appelle à l'aide … Ses co-stars : Sajal Ali, Akshaye Khanna, Adnan Siddiqui et Nawazuddin Siddiqui sont chacun dans leur rôle clé, incroyables avec une personnalité psychologique touchante pour le spectateur.
L'important dans ce film n'est pas vraiment comment Devki (Sridevi) prend revanche sur cette injustice en déjouant, en plus, l'enquête policière mais plutôt comment elle bénéficie de l'aide et de la compréhension humaine des personnes qui l'entourent. Elle se tourne d'abord vers la communauté des hijras (le troisième sexe) qui sont ses étudiantes, entre autres, ensuite, le détective DK (Nawazuddin Siddiqui), compatissant et révolté par les verdicts des viols en Inde et enfin, celui qui va sortir de son habit de policier, Matthew Francis (Akshaye Khanna), ancré dans sa foi, dans le film, il se signe… Matthew comprend comment libérer les maux et soigner les blessures indélébiles même si Devki perd foi et s'en remet à son instinct de mère alors que son mari, Anand (Adnan Siddiqui), la conserve dans l'adversité.

Ravi Udyawar fait travailler notre imagination dans des scènes les plus crues comme le viol, le milieu carcéral ou encore sur une peinture de Draupadi telle l'épopée du Mahabharata violente et mortelle. Rien ne nous épargne, comme la musique envoutante et piquante de Allah Rakha Rahman mélodiquement noire dans ce contexte particulier. Un must see ! Pour un public averti, pour toutes les institutions politiques, éducatives et policières indiennes ou pas, avant d'être nous mêmes confrontés à un ultimatum : choisir entre le mauvais et le pire en écoutant ce que notre conscience nous dicte à défaut d'une justice transparente.
Je salue au passage l'audace de Boney Kapoor d'avoir produit ce film avec Zee Studios. A noter que Boney Kapoor avait produit l'excellent film d'un sujet sensible à controverse : "Matrubhoomi: A Nation Without Women", "un monde sans femmes" de Manish Jha en 2003.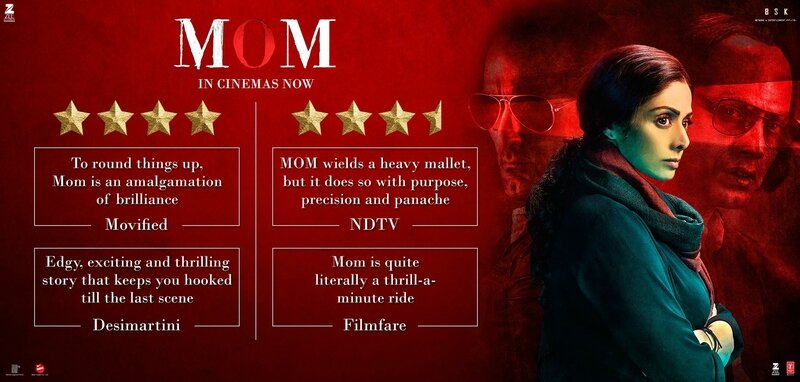 FRENCH REVIEW MOM MOVIE (IN ENGLISH) :
A MUST SEE !!!
"Mom", from the author and screenwriter Girish Kohli, is a Hindi film subtly made with nuanced lightings of shades by Ravi Udyawar, his first cinematographic achievement, but why Mom? While the first subject is rape, worse, a rape gang committed on an 18-year-old girl by four young men. The victim, Arya, exceptionally incarnated by the Pakistani actress: Sajal Ali who is actually 23 years old shines "black" on the screen. Her character undoubtedly puts them on the accused bench unfortunately of a lax and partial justice . Therefore, for this heavy and irreparable tribe caused to her daughter-in-law, Arya, "Mom" - Devki, played excellently by Sridevi (300 films in all until now !), will make herself a justiciary for love for her who nevertheless excecures her to its paroxysm. An ordinary professor of biology (Sridevi) will implement her thirst for justice without intending to kill or almost? A consciousness that she tries to awaken to the rapists with regard to what a mother is capable when someone calls "Mom" for help ... Her co-stars: Sajal Ali, Akshaye Khanna, Adnan Siddiqui and Nawazuddin Siddiqui are each in their key role, incredible with a touching psychological personality for the viewer.
The important thing in this film is not really how Devki (Sridevi) takes revenge on this "unfair justice" by foiling, in addition, the police investigation. Confident, She benefits the help and human understanding from the people around her. She first turns to the hijras community (the third sex) who are their students, among ohers, then Detective DK (Nawazuddin Siddiqui), compassionate and revolted by the verdicts of rape in India, and finally Matthew Francis (Akshaye Khanna), anchored in his faith, in the film, he signs himself ...Matthew understands how to release the evils and heal the indelible wounds even if Devki loses faith and deferred to her mother's instinct while her husband, Anand (Adnan Siddiqui), keeps it in adversity.
Ravi Udyawar makes our imagination work in raw scenes such as rape, the prison environment or a painting by Draupadi such as the epic of the violent and deadly Mahabharata. Nothing spares us, like the enchanting and spicy music of Allah Rakha Rahman melodically black in this particular context. A must see! For an informed public, for all the political, educational and police institutions of India or not, before being ourselves confronted with an ultimatum: to choose between the bad and the worst by listening to what our conscience dictates to us in the absence of a transparent justice .
I congratulate in passing the audacity of Boney Kapoor for having produced this film with Zee Studios. It should be noted that Boney Kapoor had produced the excellent film about a controversial subject: "Matrubhoomi: A Nation Without Women" by Manish Jha in 2003.
CRITIQUES / REVIEWS : INDIA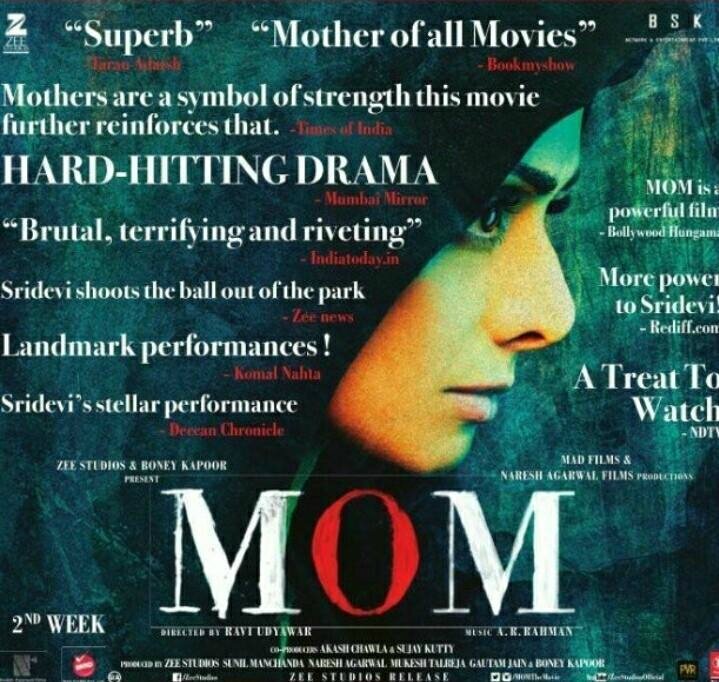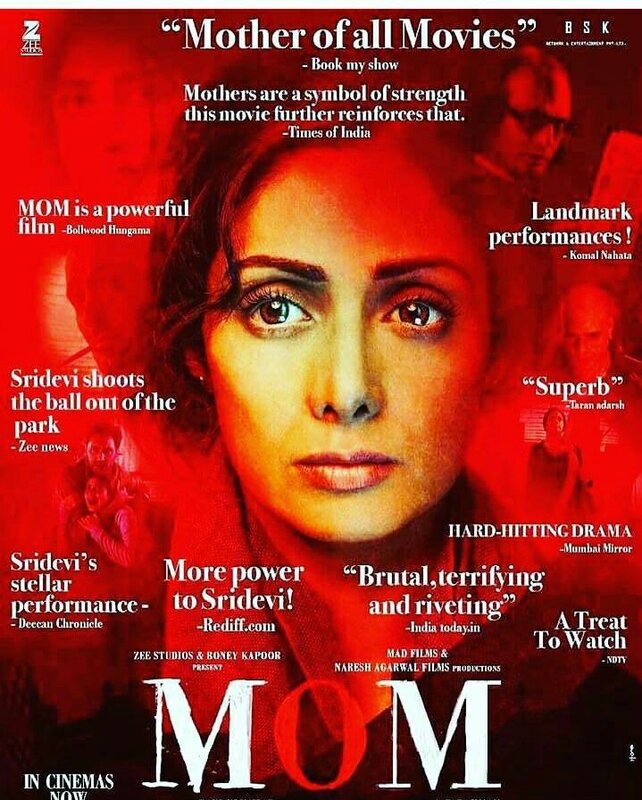 BANDE ORIGINALE "MOM" FILM SRIDEVI INDE
SOUNDTRACK "MOM" MOVIE SRIDEVI INDIA
Mom Full Album (Audio Jukebox) | Sridevi Kapoor, Akshaye Khanna, Nawazuddin Siddiqui
Composer : Allah Rakha Rahman
BANDE ANNONCE 2 MOM SRIDEVI : PRENANT, CAPTIVANT !

TRAILER 2 MOM SRIDEVI : TAKING AND CAPTIVATING !

MOM Trailer 2 | Hindi | Sridevi | Nawazuddin Siddiqui | Akshaye Khanna | 7 July 2017
MOM Trailer 2 | Tamil | Sridevi | Nawazuddin Siddiqui | Akshaye Khanna | 7 July 2017
MUSIQUE MOM AR RAHMAN
MUSIC SOUNDTRACK MOVIE MOM AR RAHMAN
MOM: O Sona Tere Liye Song | AR Rahman | Sridevi Kapoor, Akshaye Khanna, Nawazuddin Siddiqui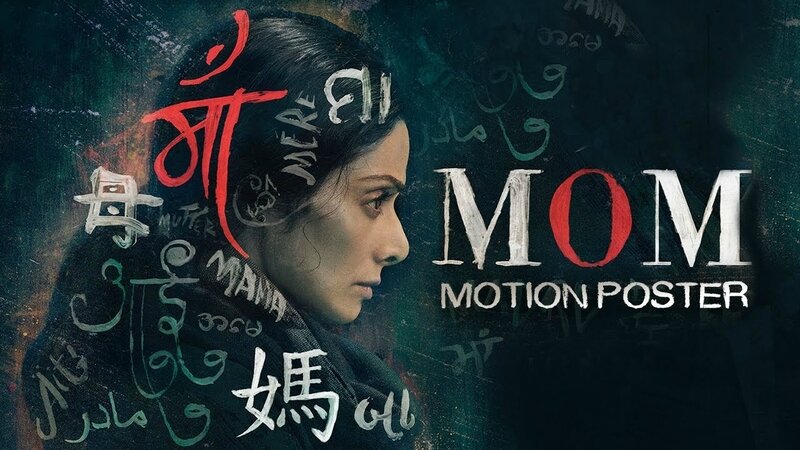 Critique France de la bande annonce du film « Mom » de Ravi Udyawar
C'est dramatique, noir et mystérieux, voilà ce qui dégage de cette bande annonce. On comprend que Arya est la belle-fille de Devki (Sridevi) et quelque chose comme un kidnapping semble se passer, ou un trafic de jeunes femmes. Il y a une vengeance, on veut faire payer un lourd tribut à Devki : une ombre qui se rattache à son passé mais malheureusement touchera sa nouvelle famille. Le jeu des acteurs est prometteur, la réalisation (Ravi Udyawar) jeune et chiadée nous transporte dans cette enquête sans loi à travers de beaux paysages, entre autres. Cependant l'histoire est peu originale (déjà vue) dans cette bande annonce, le film nous surprendra peut-être... On peut imaginer beaucoup de choses comme la mort de la belle-fille et comment faire son deuil en choisissant le pire ou par sa propre faute, aller réparer le mal par n'importe quels moyens pour sauver son enfant. La musique de A.R. Rahman nous baigne dans une parfaite ambiance et nous laisse spectateur à part entière.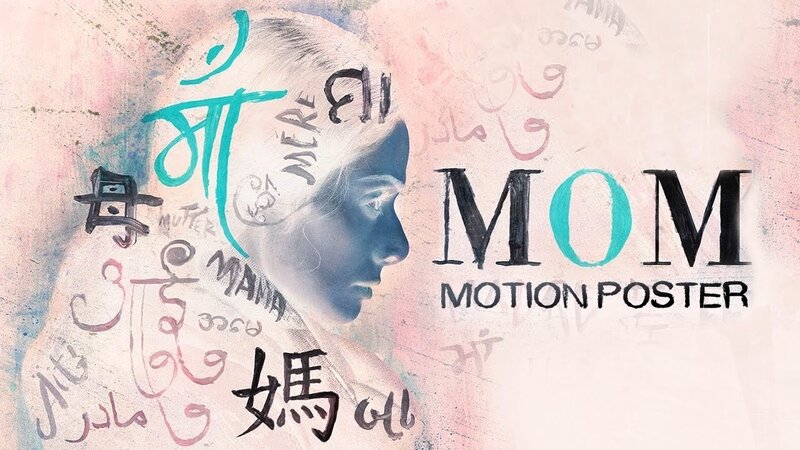 REVIEW FRANCE OF THE TRAILER MOM / RAVI UDYAWAR- IN ENGLISH

It is dramatic, black and mysterious, that is what emerges from this trailer. One understands that Arya is the daughter-in-law of Devki (Sridevi) and something like a kidnapping seems to happen, or a trafficking of young women (sexual exploitation ?). There is a vengeance, somebody wants to pay a heavy price to Devki : a shadow that is related to her past but unfortunately will affect her new family. The play of the actors is promising, the realization (Ravi Udyawar) young and chiadée transports us in this investigation without law through beautiful landscapes, among others. However, the story is not very original (already seen) in this trailer, the film may surprise us anyway ... One can imagine many things like the death of the daughter-in-law and how to mourn by choosing the worst or by her own fault (Devki), to repair the evil by any means to save her child. The music of A. Rahman bathes us in a perfect atmosphere and leaves the spectator in its own right.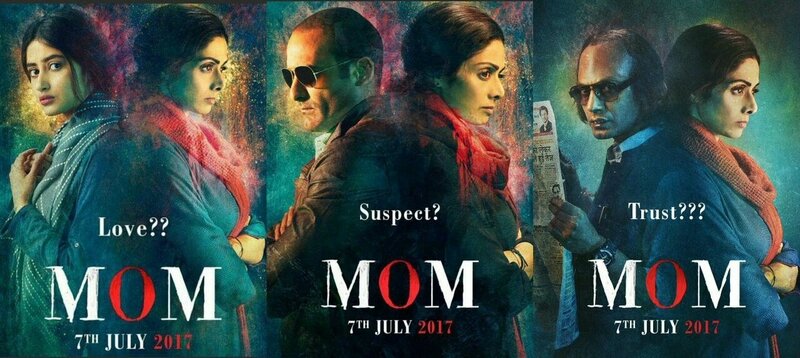 Synopsis in ENGLISH AND FRENCH
Devki is a loving wife, and a mother of two beautiful daughters, she seemingly has a perfect happy family. Yet, somehow the true happiness of being a mother eludes her. Arya, a sensitive girl cannot accept Devki and her love wholeheartedly. Arya believes, a daughter comes into a mother's life, but a mother does not enter the life of a daughter. Devki patiently waits for Arya's love and acceptance as she believes only a mother can truly understand the silence of her child.
An unfortunate incident, further distances Arya and Devki, to a point of no return. In such a situation a mother has to make a choice not between what is wrong or right but between what is wrong and the very wrong. What will Devki do in such a situation? Will she fight for her daughters love knowing the consequences she may have to face? What will a woman, a mother I would say, do when she is challenged?
------
Devki est une femme aimante et une mère de deux jolies filles, elle a apparemment une parfaite famille heureuse. Pourtant, en quelque sorte, le véritable bonheur d'être une mère l'échappe. Arya, une fille sensible ne peut pas accepter Devki et son amour pleinement. Arya croit, qu'une enfant entre dans la vie d'une mère, mais une mère n'entre pas dans la vie de celle-ci. Devki attend patiemment l'amour et l'acceptation d'Arya car elle croit que seule une mère peut vraiment comprendre le silence de son enfant. Un incident malheureux distance Arya et Devki, jusqu'à un point de non retour. Dans une telle situation, une mère doit choisir, normalement, entre ce qui est mal ou bien, mais ici entre le mal et le pire. Qu'est-ce que Devki fera dans une telle situation? Va-t-elle se battre pour l'amour de ses filles sans connaître les conséquences qu'elle pourrait avoir à affronter? Que fera une femme, une mère je dirais, lorsqu'elle sera remise en question, face à ses défis?
TRAILER / BANDE ANNONCE 2017
Hindi, Tamoul, Telougou & Malayam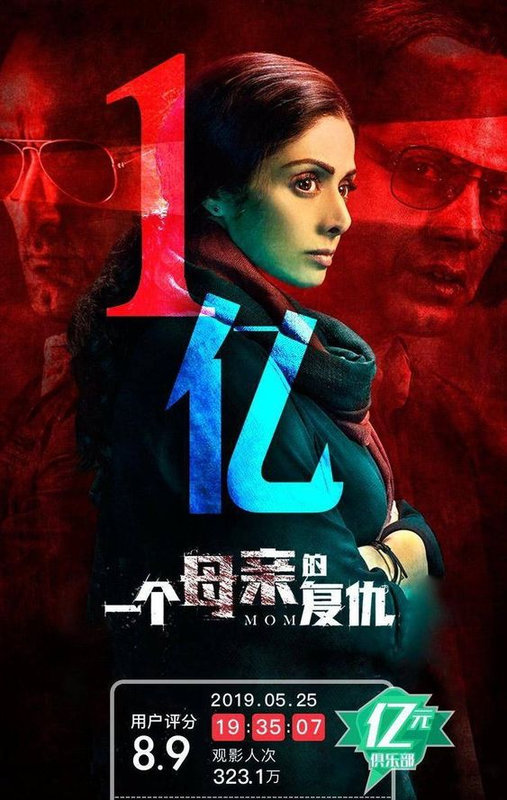 Hindi, Tamil, Telugu & Malayalam
Sridevi a doublé dans toutes les langues son personnage sauf en Malayalam
Sridevi did her dubbing in all languages except in Malayalam
MOM Trailer | Hindi | Sridevi | Nawazuddin Siddiqui | Akshaye Khanna | 7 July 2017
MOM Trailer | Tamil | Sridevi | Nawazuddin Siddiqui | Akshaye Khanna | 7 July 2017
MOM Trailer | Telugu | Sridevi | Nawazuddin Siddiqui | Akshaye Khanna | 7 July 2017
MOM Trailer | Malayalam | Sridevi | Nawazuddin Siddiqui | Akshaye Khanna | 7 July 2017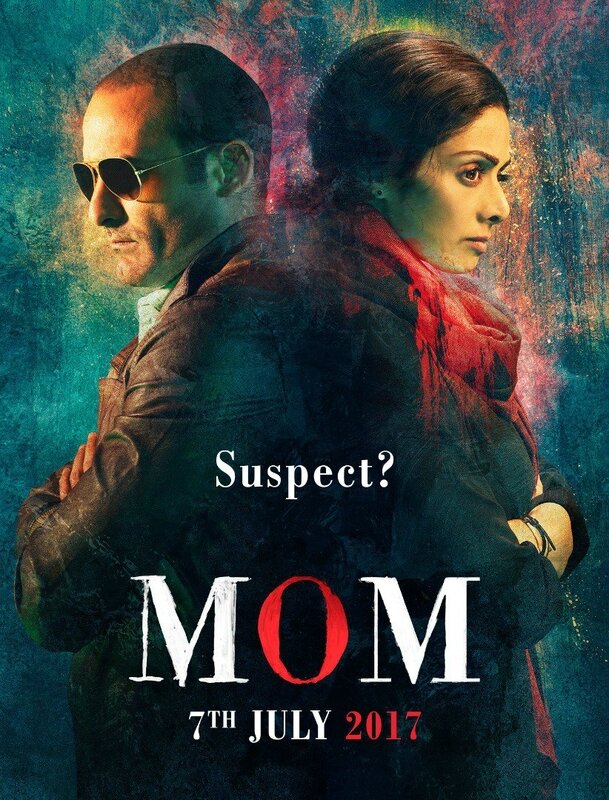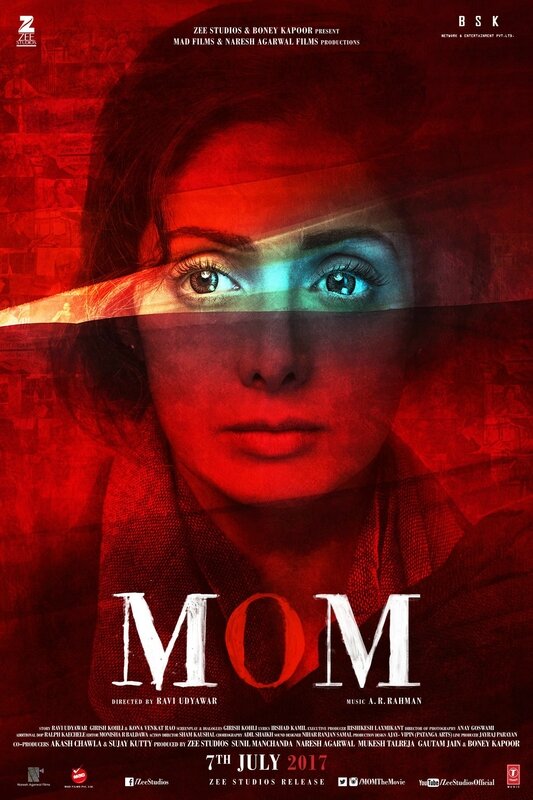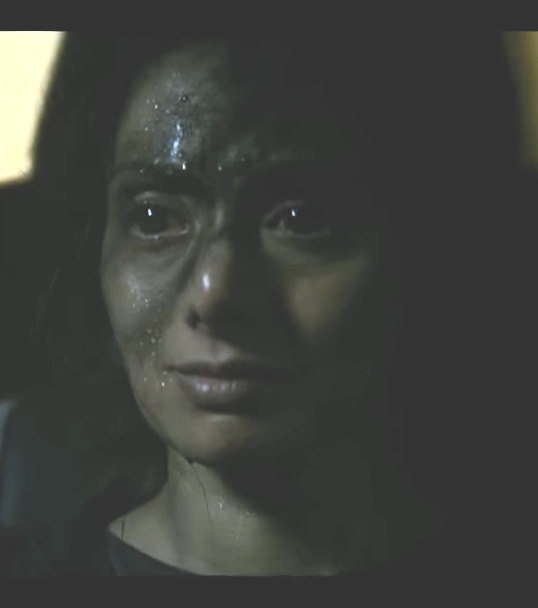 MOM SRIDEVI FIRST LOOK :
TEASER OUT SRIDEVI MOM OFFICIAL

FRANCE CRITIQUE TEASER MOM / SRIDEVI :
Déçu ou pas ? Un mystère sans surprise.
Rien d'original, on suppose que sa fille a été kidnappée, par qui ? Son mari ?
Est-ce pour un trafic de jeunes femmes ?
On la voit seule allant jusqu'au bout de sa quête, de sa propre chair… Telle une mère qui protège son enfant, en l'occurence sa fille ?

Pour l'instant, c'est un scénario tout à fait banal, de plus, la scène où Sridevi est maquillée en noir dans la voiture, en toute fin, est ratée voire ridicule.
Espérons que Zee Studios fera mieux pour le marché occidental.
Attendons la bande annonce pour se rendre compte pleinement.
ENGLISH TEASER REVIEW FOR MOM / SRIDEVI :
Disappointed or not? A mystery without surprise. A dream sequence : nothing original, we suppose that her daughter has been kidnapped, by whom? Her husband ? Is it for young women's trafficking abroad? We see her alone going to the end of her quest, of her own flesh ... Like a mother who protects her child, in this case her daughter? For the moment, it's a very ordinary scenario, moreover, the scene where Sridevi has a black make up in the car, close to the end, is missed or even ridiculous. I hope that Zee Studios will do better for the western market. Let's wait for the fully trailer released.
L.A.D
OFFICIAL TEASER MOVIE SRIDEVI / MOM
MOM Teaser | Sridevi | Nawazuddin Siddiqui | Akshaye Khanna | 14 July 2017
The First Look Of Sridevi's Film "MOM" During The ZEE Cine Awards! (INTERNATIONAL)
Upcoming new movie Sridevi "Mom" 7 TH JULY 2017

Changing date of release
7TH JUILLET 2017 MOM : SRIDEVI
MOM Motion Poster | Sridevi | Nawazuddin Siddiqui | Akshaye Khanna | 14 July 2017
Sridevi MOM Motion | #MOMFirstLook | #Sridevi | Boney Kapoor | Kona Venkat | Telugu Filmnagar
Sur le tournage / On the set : SRIDEVI / MOM NEW MOVIE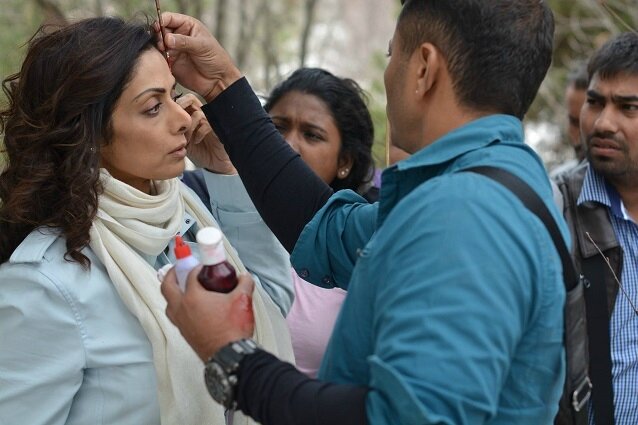 Mai 2016 / MAY 2016 SHOOTING IN GEORGIA "MOM"

KAPOOR CLAN AND MOVIE CREW INCLUDING SAJAL ALI + ADNAN SIDDIQUI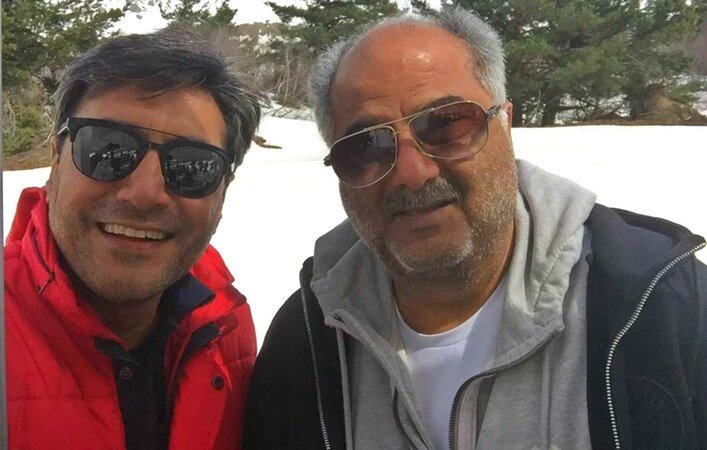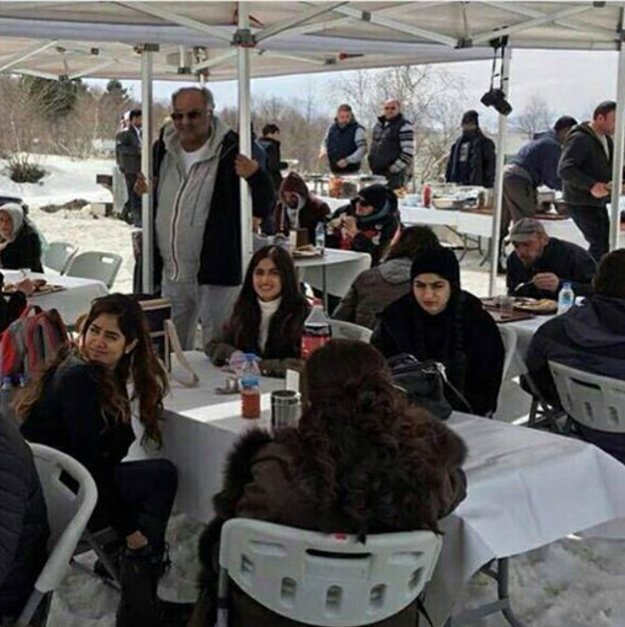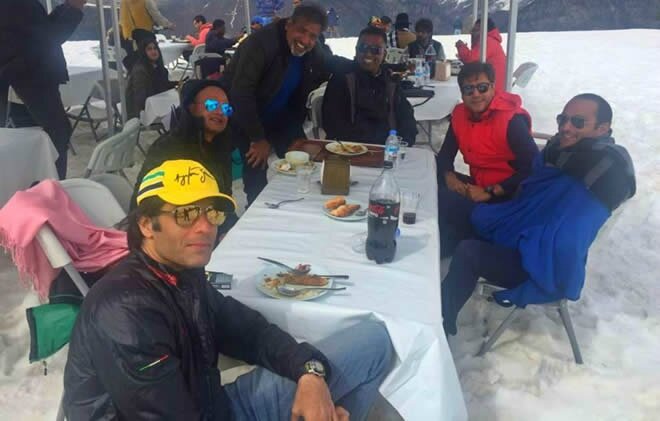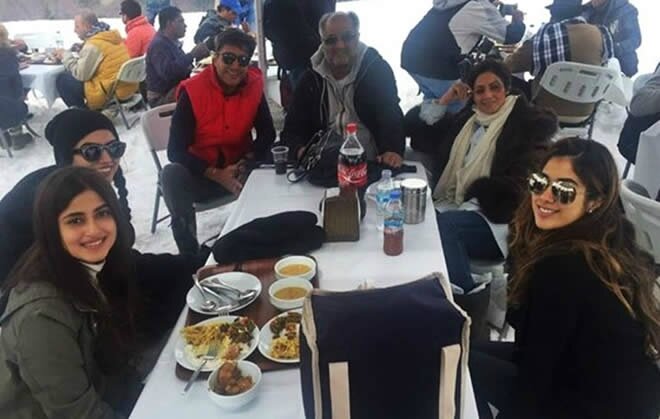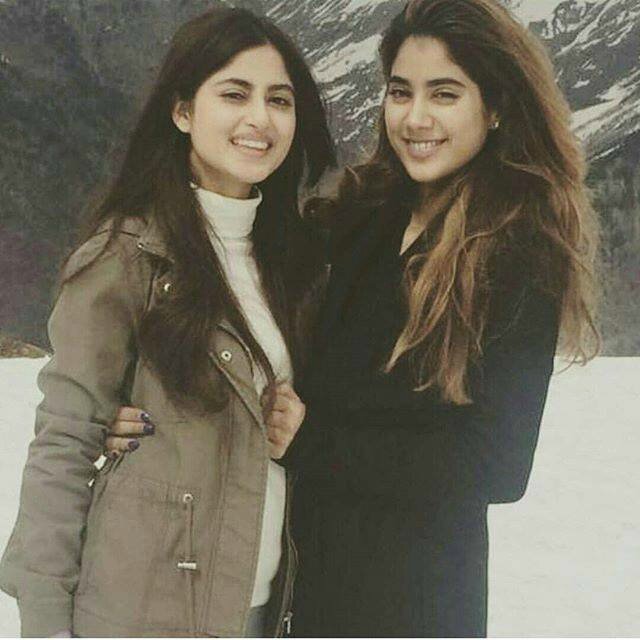 Comme prof universitaire ici, as a university teacher here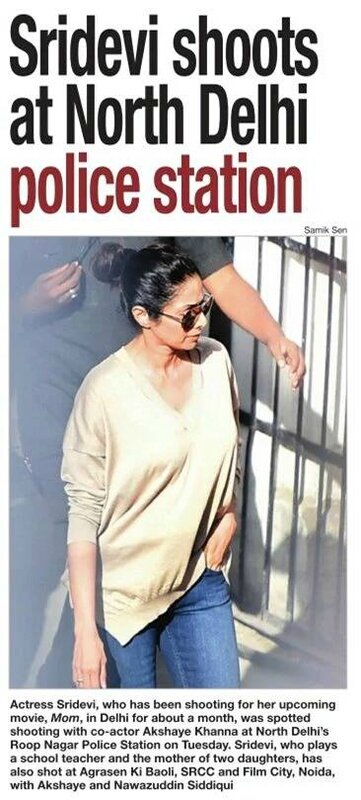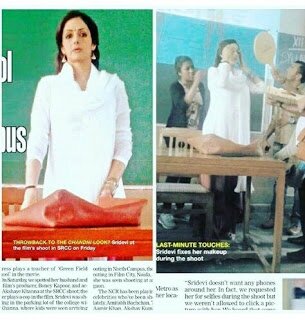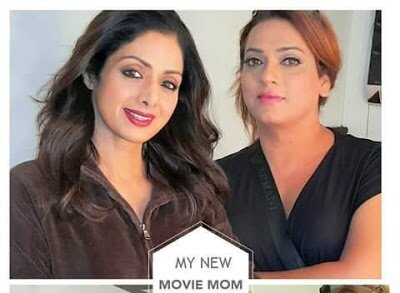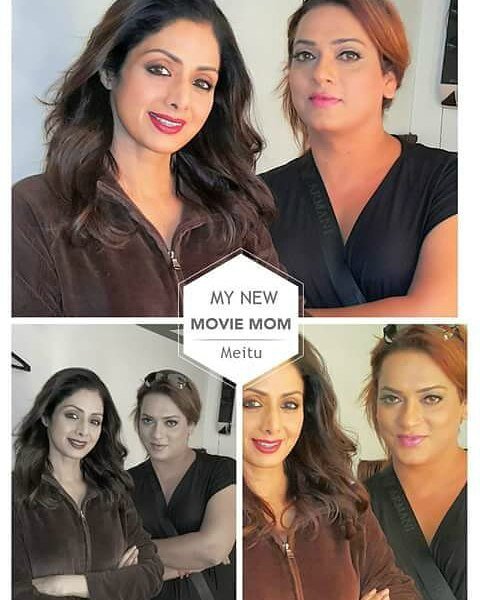 Quick note : Releasing 14TH JULY 2017

Mom. Main character : Sridevi who will be seen as a step mother. Nawazuddin Siddiqui will be seen in a guest role into an interestingly part, Sajal Ali, the Pakistani actress, is being considered for the role of Sridevi's daughter in this film...Let's see.
Akshaye Khanna is also in the cast.
It is said to be an emotional story between a stepmother and stepdaughter. The emotional drama is being directed by Ravi Udyawar and it's now being made.

Producer : Boney Kapoor.
En bref :
"Mom" / "Maman" est le prochain film de Sridevi pour juillet 2017. Une histoire dramatique centrée sur les relations mère -fille. Nawazuddin Siddiqui ferait une spéciale apparence ainsi que Akshaye Khanna dans un rôle clé.

Sajal Ali, actrice Pakistanaise, joue la fille de Sridevi.
Le film est réalisé par Ravi Udyawar. Le tournage a lieu en ce moment.

Produit par Boney Kapoor.
A suivre .... / To be followed.
Et l'acteur Pakistanais Adnan Siddiqui jouera le mari de Sridevi dans le film.
And actor Adnan Siddiqui from Pakistan will play Sridevi's husband in the movie.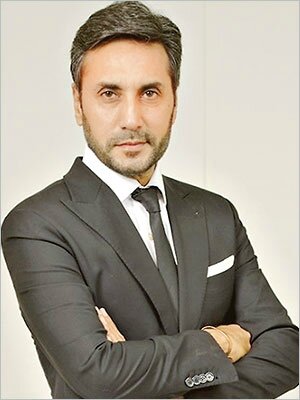 ADNAN SIDDIQUI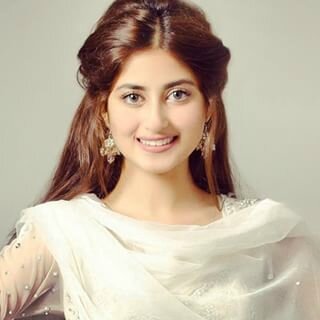 SAJAL ALI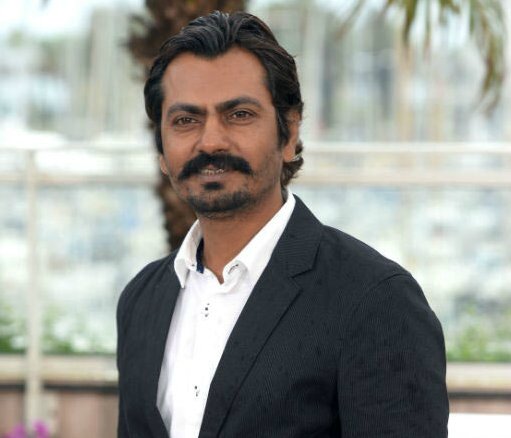 NAWAZUDDIN SIDDIQUI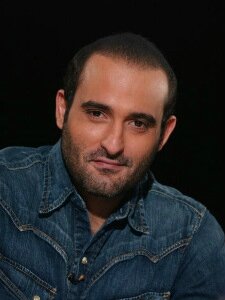 AKSHAYE KHANNA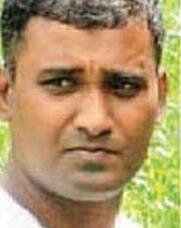 Ravi Udyawar