FRANCAIS / ANGLAIS
FRENCH / ENGLISH
RETOUR SUR LE 8 JUILLET
BACK TO JULY THE 8TH
COMMUNIQUE DE PRESSE
EVENEMENT
MARDI 8 JUILLET 2014 - 18h00
SENAT - PARIS
La Commission du Patrimoine Ethnologique et Immatériel du Ministère de la Culture et de la Communication a décidé à l'unanimité le mercredi 23 avril 2014 d'inscrire à l'inventaire du Patrimoine Culturel Immatériel de la France les savoir-faire liés aux parfums en Pays de Grasse : la culture de la plante à parfum, la connaissance des matières premières naturelles et leur transformation, l'art de composer le parfum.
Cette entreprise portée par l'Association Patrimoine Vivant du Pays de Grasse a pour Président un amoureux de la région, Monsieur Jean-Pierre Leleux, Sénateur des Alpes Maritimes. Elle réunit des cultivateurs, des spécialistes de la matière première naturelle, et la fine fleur des parfumeurs.
Au premier anniversaire de la naissance de cette association, et quelques mois seulement après l'annonce officielle de l'inscription, cette célébration se veut de mettre à l'honneur ces praticiens pour la qualité de leur production, leur passion florale et végétale mais aussi leurs grands sens ingénieux de la création.
Au-delà des effluves qui fleurent bon l'été, nous célébrerons ce 8 juillet 2014 à 18 heures au Sénat cette inscription au Patrimoine de la France en présence de prestigieux invités qui constituent le fleuron de cet art dans le monde, particulièrement, dans notre pays de Grasse.
Le Président de l'association Jean-Pierre Leleux et la responsable de la mission, Nadia Bédar, auront le privilège pour cette occasion d'exposer leurs grands projets et évènements à venir en présence notamment de la presse et de nombreux institutionnels.
Une présentation qui, à n'en pas douter, éveillera et émerveillera vos sens …
Un cocktail estival sera servi à l'issue de cette réception.
Contact presse - Paris : Laurent Adicéam-Dixit
Contact presse - Grasse : Anne-Marie Sordi
Pour en savoir plus, n'hésitez pas à vous rendre sur notre site :
www.patrimoinevivant-paysdegrasse.fr
PRESS RELEASE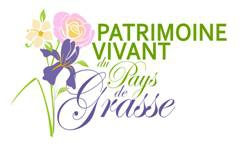 EVENEMENT
TUESDAY 8th JULY 2014 - 18h00
SENAT - PARIS
The commission of the Ethnological and Intangible Heritage of the Ministry of Culture and Communication decided unanimously on Wednesday, April 23rd 2014 to register on the inventory of the Intangible Cultural Heritage of France the Savoir-Faire related to the Grasse country's Perfumes: Culture of the plant fragrance, Knowledge of natural raw materials and their methods of making, Art of composing fragrance.
This mission carried by the Association Heritage Living of Grasse has for President Mr. Jean-Pierre Leleux, Senator of Alps Maritimes and a Lover of this area. It gathers growers, specialists in natural raw material, and the finest perfumers.
On the first anniversary of this association's birth, and a few months only after the official announcement of the registration, this celebration would like most of all to honour these practitioners for the quality of their production, passion flowers and plants but also their great ingenious senses of creativity.
Beyond the scents which smell sweetly the summer, we celebrate this Tuesday 8th of July 2014 at 6 p.m. in the Palais de Luxembourg (Sénat) this entry into the Heritage of France in the presence of distinguished guests who are the pride of this Art in the world, especially in our country of Grasse.
The President of the Association Jean-Pierre Leleux and mission leader, Nadia Bedar, will have the privilege for this opportunity to present their major projects and upcoming events in the presence of the press and the institutional.
A presentation which, without doubt, will awaken and amaze you to your senses...
A summer cocktail party will be held at the end, so enjoy!
Press contact - Paris: Laurent Adicéam-Dixit
For more information, please visit our website:
www.patrimoinevivant-paysdegrasse.fr
REMERCIEMENTS AUX MEDIA PRESENTS
ELLIE ABIHSSIRA / FIRSTLUXE MAGAZINE - ISABELLE BAECHLER / FRANCE 2 CULTURE - MARC BAYARD, PRESIDENT DU SLOW MADE ET CONSEILLER SCIENTIFIQUE DU MOBILIER NATIONAL ET DE LA MANUFACTURE DES GOBELINS - MALIK BOUKETIR / FONDATION D'ENTREPRISE DE FRANCE TELEVISIONS /FLORENT DE CAROLIS / CHARGE DU DEVELOPPEMENT EDITORIAL ET NOUVEAUX MEDIAS / ANNE DE CHAMPIGNEUL INTERNATIONAL LUXURY CONSULTING / FOCUS MAGAZINE (MIDDLE EAST ) / Correspondant PARIS/LONDRES -ARMAND DE FOUCAULT HISTORIEN D'ART, PAYSAGISTE, SPECIALISTE DE JARDINS - SHANA DEJEHET / SHANAHEVENTS -YANN DAYDE DE SOUZA / REALISATEUR SOCIETE 3D-Day - DANIEL DRAY / LE JOURNAL DE LA FRANCOPHONIE EN EUROPE DU NORD -NANCY FARRELL / ISIA FILMS (Isabelle Adjani) et THIBAUD DE LA VILLARMOIS - LAURENCE FERAT / FIGARO - CASSANDRA MOONEN FERRERA INTERNATIONAL PR MANAGR OF CLARINS - SYLVIE FLAURE, SECRETAIE GENERALE DU SLOW MADE - ARIANE GRAY HUBERT / MUSICIENNE CHANTEUSE - DANIEL GUENIFFEY / DIRECT MATIN - SEVERINNE HYVERNAT / PARISFLASH.FR REACTIVE - FATIMA KHEDIM CHARGEE DE COMMUNICATION ET DES RELATIONS PUBLIQUES CONSEIL REGIONAL D'ILE DE FRANCE - KATALIN KERESZTURI / PARFUMS BENELUX / HONGROISE COMMUNICATION - MISSAWA KAMO / JOURNALSITE POUR PRESSE JAPONAISE - NEIDE OLIVIA DE SOUZA / JOURNALISTE BRESILIENNE AVEC LA FEMME DE L'AMBASSADEUR : MADAME JANINE BUSTANI - DELPHINE LEGUILLON / DIRECTRICE CLIENTELE DU TROMBINOSCOPE - FRANCOIS LIBAULT /PROFESSEUR DES ECOLES D'ART, DES ARTS DECOS, MINISTERE DE LA CULTURE -ETIENNE LORAILLERE/ REDACTEUR EN CHEF /KTO -SOAZIG LE COQ /DIRECTRICE COMMUNICATION & MARKETING / CAMPAGNES TV - NADIA MEZHOUD / BEURFM - MAGALI MOREL / LE FIGARO - BEENA PARADIN / PDG DE BEENDHI.COM - GIN PIAU / PARISFLASH.FR - FRANÇOISE PERIER/JOURNALISTE/AJJH (ASSOCIATION DES JOURNALISTES DU JARDIN ET DE L'HORTICULTURE)/SFE (SOCIETE FRANÇAISE D'ETHNOPHARMACOLOGIE) - ANJU PROBST/ DIRECTRICE SITE INDE A PARIS - ANDREA PROKESOVA / DOCUMENTALISTE REPUBLIQUE TCHEQUE / Télé matin - AURELIE RANI / REPRESENTE MADAGASCAR AU SEIN DE L'ASSOCIATION DE LA PRESSE ETRANGERE -DAVID RICHARD / ECRIVAIN JOURNALISTE REALISATEUR FONDATEUR DU SLOW MADE AVEC AURORE JENKINS CO-AUTEUR DU FILM "LA FABULEUSE HISTOIRE DE L'EAU DE COLOGNE" ACTUELLEMENT EN PRODUCTION POUR FRANCE 5 -MARC SAIKALI / DIRECTEUR DE LA CHAINE FRANCE 24 - BHUVANA RAO / DIRECTRICE GENRALE AIR INDIA / INDIA MAGAZINE - GHANIA RABHI / RELAIS ALGERIE -NILOU RAY/ SERVICE PRESSE AMBASSADE DE L'INDE / VIVIANE TOURTET Nouvelles de l'Inde - AGNES RAVOYARD / PRODUCTRICE BoTRAVAIL -NICOLAS RIZZO, RESPONSABLE DU DEVELOPPEMENT DE L'INMA (INSTITUT NATIONAL DES METIERS D'ART) -ALEXIS TOUBLANC / PREMIUM BEAUTY NEWS.COM : L'INFORMATION INTERNATIONALE DES PROFESSIONNELS DE LA BEAUTE / PARFUMS - PAOLA SANDOVAL -General Secretary of Foreign Press Association - ANTIGONE SCHILLING / JOURNALISTE CHEZ L'OFFICIEL, JALOUSE, L'OPTIMUM, CB NEWS - MICHELA SECCI PRESIDENTE DE L'A.P.E. - JAN SMID / JOURNALISTE /LA RADIO TCHEQUE - NOOPUR TIWARI / RESIDENT EDITOR (CONSULTANT), EUROPE, NEW DELHI TELEVISION. INDEPENDENT JOURNALIST & FILMMAKER​- PATRICIA TOME / JOURNALISTE -NOEMIE TRABI / TROMBINOSCOPE - MEILYN TEODORO /SECRETAIRE GENERAL / DIRETORA / CHAMBRE DE COMMERCE DU BRESIL EN France - PHILIPPE UGHETTO / PRESIDENT FRAGRANCE FOUNDATION ET PDG ARCADE EUROPE - FRANCOISE VALLET/ FRANCE 2 / JOURNALISTE JT - KATALIN VENCZEL / AGENCE DE PRESSE HONGROISE - MTI -XIAOWEN/WENDY HU/ CORRESPONDANT SHANG CHE/ RÉDACTRICE EN CHEF AIR DE PARIS
PHOTOS DE L'EVENEMENT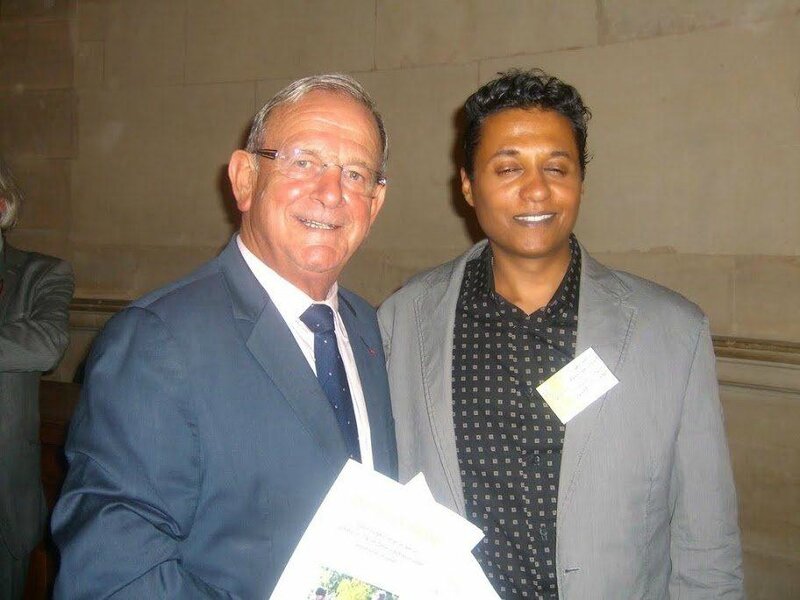 LA SUITE PAR ANJU INDEAPARIS.COM :
PHOTO DE Neide Olivia Libault de Souza