IN ENGLISH VINGLISH VERSION....
English Vinglish is the first production of Gauri Shindé. This celluloid marks the winning return of one of the biggest actresses of the cinema Bollywood: Sridevi. After a hiatus of fifteen years, Sridevi pierces the screen with Mehdi Nebbou, the first French actor to have played in Bollywood after Isabelle Adjani in " Ishkq in Paris " directed by Prem Raj/ Soni and whose success, unfortunately, was not there for this one.
what speaks "English Vinglish"?
The story plants an Indian woman, in this particular case, Sridevi who plays the role of Shashi Godbole, her character knows hardly how to express herself in English what turns out to be a big handicap for her circle of acquaintances and more...Like her relatives. Shashi will be right there in the heart of Manhattan facing language barriers, and to win the respect for her family, she will begin to undertake the necessary means … This road movie is the initiatory route of a spontaneous and human woman endowed with tolerant convictions.
The Money, the Glory and the Art to know how to handle the English(in Shakespeare's style) constitute in India one of the main advantages to integrate the society nowadays.

This movie is a "ode" to the mom of the author who used to laugh at her regarding her VINGLISH.
In front of the unexpected success of the movie all over the world, underlining it even of a fervent cheer by one standing up ovation to the festival of the international movie inTorronto this summer, we wanted to get Mehdi Nebbou in Paris, between his diverse shootings, his busy schedule! He honored us of an interview to the embassy of India based in Paris with the presence of Madam Apoorva Srivastava, First Secretary (Press, Information and Culture).
How did you meet the director : Gauri Shindé?

After a film premiere in New York, 3 years ago, and before taking a a drink with the team, I went for smoking, it is there that I met Gauri. Fabulous fate of smokers, saying that!... We struck up a conversation; she says to me that she writes a script "English Vinglish". She was for a few moments in New York, city where she lived, to finalize her project and scrutinize places. We were exchanged some e-mails on the two years which followed until the day when she proposes me a role in her movie, Laurent's role, a simple French cook in New York. What a luck !
What federated your choice?

The plot pleased me a lot, it is a mix between Jim Jarmush's movie and Bollywood. The shooting began in 2011 in New York in full period of Halloween. She announces me that Sridevi would be of the party and that would be her big come back.

I did not know Sridevi and I did not want to make some researches on her. I prefer the nature and the "normal" meetings. But I was really impressed the first day by her aura. We got on well each other and with the rest of the casting also, all together.

What I like in the movie it is the drama which points out the emancipation of women in the Indian society even today, the proof seen in the movie! A supposed, societal subject and the story announces a big emotionalism. It is the first movie of Gauri Shindé, a parody freely inspired by a matter, her mom fighting with her English and undergoing the small mockeries of her family. A childhood memory becomes a fictionalized movie. I have to say to you that I always dreamed to shoot in a Bollywood. I like the innocence and the unsuspicious side of those movies.
What do you think of the romance that your character share or have with Sridevi " Shashi "?

A platonic romance of course because we are in an Indian movie. Moreover, the character Shashi says that even married we meet persons who guide us, move us, without that the marriage is necessarily in situation of crisis or adultery form. But these meetings are beneficial and repair things sometimes. My character is more in a mental desire than a skin realization. My role is less dominating but it is there to restore her respect, … Her feminine respect, regarding Shashi.
What was your reaction, the feeling during the first projection to the festival of the international movie in Toronto last July 2012?

Touched to discover English Vinglish in Toronto. Tensed because it is the first time when we see each other and when we are going to be certainly critical towards ones elves. And it is rarely pleasant for an actor to see himself, even for the team of the movie because we are going to worry by the fact of having made or not the good job ? We say to ourselves all that we would have been able to make more …The wardrobe master can ask himself the question on the clothing details, the make-up woman, etc. It is after the second or the third viewing that the look becomes generally more tolerant, less narcissistic. In any case, I am delighted by the reception of the Canadian public. Tremendous !
You who always had roles of nasty, like terrorists, is that one different from those?
I did it for 2 years, fortunately! My role here is different, certainly.
Is your character in pain in the movie?

The character is not in pain at all. The climate is tragic, and on the same time very beautiful. It is not a love at first sight, it is an impossible love which remains a beautiful meeting. I heard that a lot of people would have wanted to see Shashi going with Laurent, even the own daughters of Sridevi, during their visit to New York, say: " mom, you should go with Laurent " In the movie naturally! (Laughters / LOL) But as a matter of fact, everything ends well all the same. It is a movie full of energy, very solar. New York is sublimated by the director. Everything is as a declaration of love in this movie and the music is very positive.
How was the atmosphere on the set?

Great, very well. We laughed a lot. A very beautiful experience !

Is it true that you had suggested to Sridevi to star in one of your productions?


I love so much the actress, I simply asked her if she was ready to play in a western movie, she said: "yes"! I wanted to know if she was " open " in this idea. But anyway, nothing is accomplished to this day. I admire her, she can play everything, she is very just, she possesses a lot of sensibility and she is very fine in her play.


Did you see any Sridevi's movies?
No ! But I was asked to watch certain sequences of her movies, in particular the scene where she is in wet blue sari, in the movie Mr India on the song : Kaate nahin kat you yeh din / I love you. Our brilliant coach of dialogues, Kausar Munir, said to me that if Imust be more seduced by Shashi, it was absolutely necessary to print this scene in my head. It was only helping me.

It is true that undoubtedly, Sridevi is a very beautiful woman, as it exists in fairytales! My daughter calls her «The princess! »
I Love You (HD) - Mr.India
The movie was shot in three languages: in Hindi, Tamil and Telugu. It means that you made 3 taken each time?

In fact no! Just a scene, that's in the subway where it was necessary to say the word "garlic" in Hindi / Tamil and Telugu. Sridevi made her taken in three languages by moment, otherwise it is just about the dubbing in studio with the abilities of the same actors.


The sentence of the movie: " my wife was born to make ladoos " Could it be a cult saying ?

Yes, for sure! We are in the heart of the subject. Instead of valuing his wife, the husband depreciates her that does not prevent him from loving her. He is just a clumsy person and a bit condescending with her. This sentence summarizes all this . After all, the epilogue is a beautiful lesson of equality, rights and reason.


Conveniently, Do You like ladoos?

Yes I like them but I could not eat 10 at the same time! I appreciate them when they are made in the real tradition by expert hands.


Is it going to have a following ( a suite) there?

Maybe, it is not impossible.


How does your fame take place in India, you are more known in India than in France now?

Yes, it is funny! It is surprising! But the fame it is good when that helps you to reach beautiful roles and beautiful scenarios.


You are a polyglot (French, English, German, Italian) it was not frustrating to speak badly English with a frenchi accent?


No, but rather funny even if sometimes I spoke better than my character thus I recovered him once.
The indiscreet ear:

R.Balki, the Indian director of Cheeni Kum and Paa, who is Gauri Shindé's husband invited Mehdi, to his next Bollywood production with another Indian mega-star : Amitabh Bachchan.
Conveniently, Mehdi is not against a new adventure to Bollywood.

We wish him a long and pleasant career in the country of Ganesh.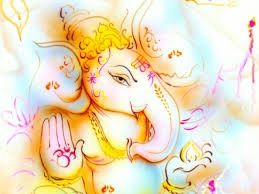 By Laurent Adicéam-Dixit.